Introduction
Sex is a basic need just like food. Both men and women crave it in equal measures, but society has been mean enough to not let everyone enjoy this so-called 'forbidden fruit'.
How awful!
While both men and women, just like other animals, engage in sex for pleasure and procreation, men have always found themselves on the receiving end when it comes to quenching their lust.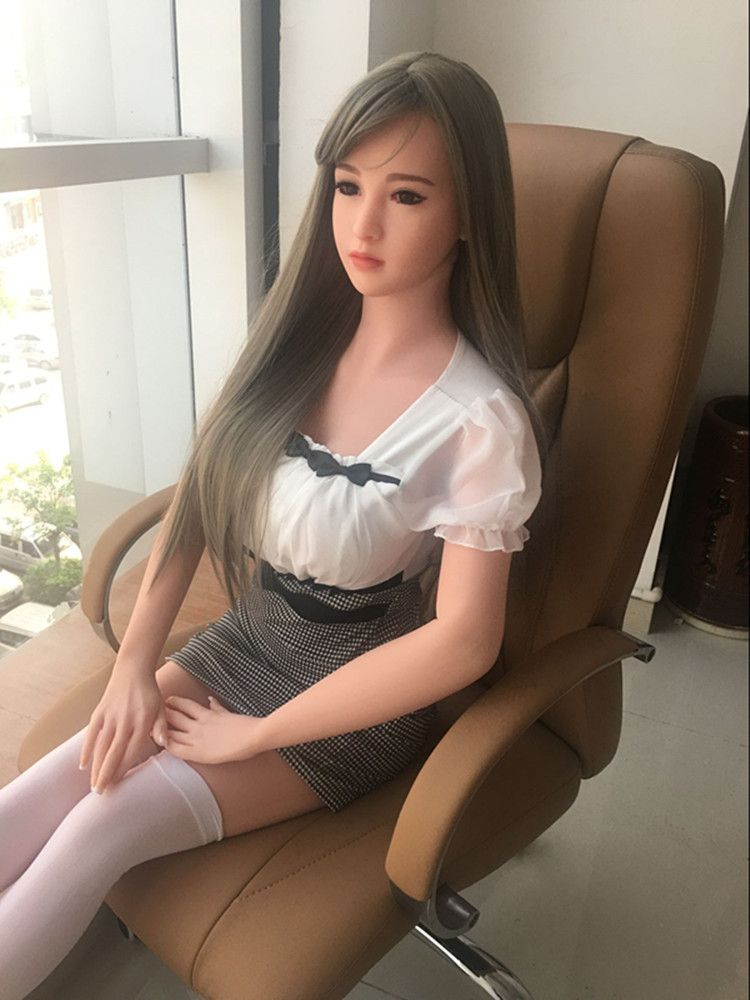 Others have found their ways behind bars for sex-related offenses, while some of them have lost their entire fortune just to please their manhood and prove their masculinity.
Because of sex, empires have fallen, kingdoms have risen against one another and many civilizations have ended in ruins.
But now sex dolls have changed the game and men feel more liberated sexually than it was a few years ago.
Why would you prefer a sex doll in the first place?
There is more to sex dolls for men than a sex partner.
According to research, it is only humans and a handful of other animals that engage in sex for both pleasure and procreation.
In most sexual encounters men do it with pleasure as the driving force at the back of their minds but women would do it for other motives besides pleasure.
This article will enlighten you on what sex dolls are, reasons for using them, different types and how to take care of them.
Keep on reading to learn and discover what you have been missing all along!
What is a sex doll?
A sex doll, also known as a blowup doll or love doll is a toy the same size and shape or figure of a sexual partner designed and purchased purposely for sexual pleasure.
The sex doll may constitute an entire body complete with all human features, or just a partial part representing a human body with what looks like real sex organs including the vagina or penis, mouth and anus for sexual stimulation and ultimate pleasure.
For some dolls, their sexual parts vibrate and can be replaced if need be.
Sex dolls come in different forms, but they should not be confused with sex robots which are a little bit more of anthropomorphic creations that are designed to exhibit more complex actions.
Sex dolls date back to the 17th century, when some Dutch sailors thought outside of the box.
They came up with something that would give them pleasure while isolated in the high seas for many days or months.
The Spanish referred to the sex dolls as "dama de viaje", the French called them "dame de voyage".
The first sex dolls were made from old or sewn clothes, which led to the trend in present day sex dolls.
In Japan, they are called "Dutch wives", a term coined way back when the Dutch sold those pleasure dolls to the Japanese people.
Production of sex dolls took several leaps forward towards the end of the 20th century and by 1870, silicone, latex, and vinyl had taken lead as the choice of material used in making of sex dolls.
Silicone is generally preferred, primarily for its ability to show some degree of realism.
Currently, those items are produced on large scale, and some of them are so advanced that men have finally found solace where none existed.
Why should you use a sex doll?
"Men expect to have someone who can listen to them without necessarily grumbling when they get back home from work", says Masayuki Ozaki, a 45-year-old Japanese businessman.
He explains the reason why he decided to go for Mayu, his doll.
Ozaki, like other men, has found happiness in his artificial sex object despite being married.
It may sound odd that a man who has been married for many years has, at some stage of his life, find happiness and satisfaction in a lifeless object.
This clearly explains the missing link between man and woman and perhaps the dolls give a perfect answer to this age-old puzzle.
Sex dolls come with numerous advantages which outweigh the negative aspect of using them.
First of all, you don't have to get worried about the insecurity that comes along in relationships.
Many relationships break due to insecurity brought about by infidelity from either spouse.
But with pleasure dolls, you do not have to waste your time rehearsing answers to your wife's or girlfriend's nagging.
As a matter of fact, you are absolutely blameless and that peace of mind you have always wanted in your life is finally reassured.
There's a song called "No romance without finance".
The message in that song is clear and directed to men.
You need to have deep pockets to keep abreast with relationships.
Money runs the world, and it dictates the success of any marriage.
Therefore, as a man, you need to toil from dusk to dawn (or vice versa) to finally entice a woamn.
This notion has drained men for thousands of years, but since the invention of sex dolls, the tables have turned
All you need is to spend a few dollars to acquire a sex doll, and you are good to go.
The doll will not create standoffs with you, or become demanding to the point of you giving up.
Also, it will not subject you to heartbreak by being unfaithful to you.
After all, you are the master of the game and you are in total control of everything.
Your sex doll will not file for divorce to force you part with a sizeable fraction of your hard earned cash or assets.
Now, let's check out some different types of pleasure dolls, ranging from silicon sex dolls to TPE sex dolls.
The most realistic sex dolls
The most realistic sex dolls have been in existence for many years, despite the fact most people find it weird discussing these human-size sex dolls.
This observation could be attributed to the different cultures and beliefs that hold onto sex as being a sensitive matter.
As the world changes, more people of different generations and background are getting out to explore worldly pleasures without giving a second thought of what others might think of them.
The idea seems to be gaining momentum right from the developed countries to third world nations making people rediscover their sexuality thanks to this wonderful invention.
Men of different ages and status are going to the extreme ends to own realistic sex dolls as a way to fulfill their sexual desires and fantasies without involving real women.
That is the main reason why the super realistic TPE dolls or silicone love dolls are increasingly stealing the show by mimicking and subsequently taking care of the most intriguing and controversial natural human emotions of all time.
Better still, the manufacturers of these pleasure dolls have gone as far as incorporating artificial intelligence as well as virtual reality to make these products behave, act and at sometimes, think like humans.
Interestingly, there are numerous brands to choose from based on your preference.
For instance, you can purchase your ideal sex doll depending on the race you want, the age, gender, and size as long as you find any of those features to be fulfilling on your quest for ultimate pleasure.
TPE sex dolls
TPE sex dolls are made from a thermoplastic elastomer which is a mixture of silicone and polyvinyl chloride, hence the name.
The material has recently become very popular for making sex toys due to its flexibility and softness.
The material is quite handy in making small detailed features that are crucial for a sex doll.
Some of these features include the nose, mouth and labia.
Generally, the TPE sex dolls look and feel more realistic due to its special features, and can feel like touching the real human body.
Also, the material is easy to clean, resist markings, tears and dries quickly.
This material is cheaper and easy to maintain compared to other materials used in creating sex dolls.
The following explains why you should consider buying a TPE sex doll:
1. Non-allergic
Unfortunately, you might have had allergic reactions with the previous sex dolls making you to stop using them.
With TPE pleasure dolls, that's been fixed with materials that don't trigger any form of allergy.
2. Odorless fabric
If get turned off by the typical smell of sex dolls, TPE materials are a better option for you.
These materials are odorless and they let you have that moment of pleasure while enjoying the natural smells around you.
3. Real sex feeling
The flexibility and rubbery texture provides you with the real-like feeling that enhances your sexual pleasure.
These toys are gentle, flexible, but rigid enough to meet your requirements.
4. Cheap but quality
TPE materials are cheaper but high quality – that makes them a great choice for sex dolls.
The materials possess all the essential features that have attracted many people to use TPE sex dolls.
5. Temperature resistant
Thermoplastic elastomer materials are known to withstand the highest body temperatures.
That means you can enjoy your sexual activities without worrying about any heating-up reactions.
6. Silicone sex dolls
When you think of realistic love dolls, silicone sex dolls should come straight to mind.
These pleasure dolls are made using very high-quality cyberskin and silicone.
The dolls come in different sizes and body proportions that fits a description of an average woman.
You can choose from Asian to African all the way to Caucasians depending on your taste and feel.
In addition, you can choose what you like the most in terms of the skin tone, color of the hair, eye color and many more.
Silicone love dolls are either made of a metal skeleton or solid silicone to enable you to position them differently and still enjoy the true realistic experience.
TPE vs Silicone Sex Dolls – What is the difference?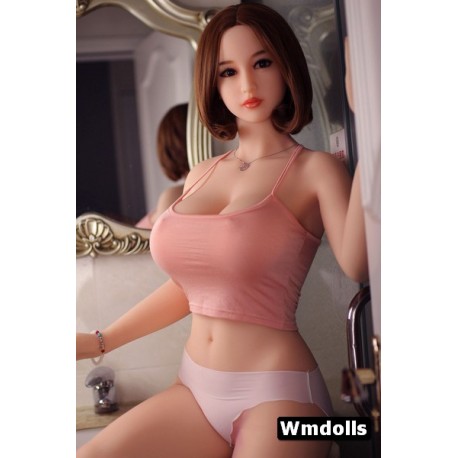 One of the most tricky parts of choosing a sex doll is the type of the materials which the doll is made of.
Silicone rubber is made by mixing of the silicone polymer with hydrogen, oxygen and carbon.
When it comes to TPE, the mixture of the materials involve plastic and rubber to come up with the final product.
Materials for TPE and Silicone pleasure dolls are almost similar when it comes to their feel-like the real skin feature.
However, TPE is becoming more and more popular as many users discover them.
The material used in making TPE sex dolls are easier to sculpt in order to create sexy and more realistic models.
On the other, silicone is equally great, a bit clean and you can heat it for an extended period of time and that is why they come with a heating system.
Both types of dolls have flexible and an articulated skeleton that makes them easy to position in different ways you never imagined.
Most importantly, the kinds are brands are waterproof.
But Silicone sex dolls are a little bit costly as compared to TPE sex dolls.
For this reason, TPE pleasure dolls are more popular not only for their affordability but also, the material is softer to touch in comparison to silicone.
Some customers would prefer silicone sex toys for the fact that they can withstand a higher temperature more than their counterpart the TPE sex dolls.
Reviews of the best selling sex dolls
High-end sex dolls
If you have ever wanted a sex doll as sexy as a supermodel, you have to check out these high-end sex dolls.
They are highly rated as the best pleasure dolls – not just for their price-tag, but also for their ability to give you that pleasure that is almost the same as the "real thing".
These dolls are well designed and equipped with top-notch features that will definitely satisfy your emotional and physical needs.
They are sexy, good-looking and great performers in bed.
The following features will justify why you need to spend more cash to get your hands on them:
High-quality materials: Most of these high-end sex dolls are made from silicone and just a few are made of high-grade TPE.
Others are made from platinum-based silicone which makes them durable (and costly).
Despite all that, these types of dolls are highly rated and you do not need to use oil-based lubricants when using them.
Flexible skeleton:
This feature enables you to position your doll in a way that convenient for you.
Whichever position you want, these pleasure dolls have been designed and tested to assume any position you want.
Unlike the other sex dolls, these dolls look real and are extremely pliable allowing you to have that sexual experience you have always dreamt of.
But you need to be a little cautious when changing their positions by not twisting or compressing them into a very tight fetal position.
Strong joints:
These high-end dolls are designed with stainless steel joints.
The joints are strong and offer them that support which is necessary to make them bend in a more humanistic way.
Even though the joints seem to be stiff when you buy these dolls, with time they will get more flexible as you continue using the doll to satisfy all your sexual fantasies.
Unlimited customization:
It is totally justifiable to spend more money on a doll that looks exactly like your girlfriend or your dream girl.
That is why most of the high-end dolls are customizable, starting from the head moving down to other parts of the body.
Given that you can customize these dolls, most of the parts can be replaced to suit your taste.
The following are perfect examples of the high-end sex dolls you will come across in the market today. These are:
● Brooklyn RealDoll – A very bootylicious love doll
● Emily the Real Sex Doll – Your most gorgeous and very seductive love doll in your bed
● Katy Sex Doll – Chic and smoking hot sex doll
● Jasmine Japanese Silicone-Sex Doll- Busty and bootylicious sex dolls for all men.
Mid-Range Sex Dolls
According to customers' buying behavior, there is a category of people who would not settle for cheap dolls, but don't want to splurge on the really high-end stuff.
That is why sex doll manufacturers have come up with mid-range realistic love dolls to suit the needs of such customers.
Most of these dolls are made from thermoplastic elastomer(TPE) or semi-solid silicone materials with the head, hands, vagina, anus and feet made of soft silicone.
Generally, these mid-range sex dolls look more realistic with features that mimic the real woman.
Mid-range dolls have a metallic skeleton but in this case, the skeleton is a little bit thinner and lighter.
Their joints are not as strong as those for high-end sex dolls.
The best examples of sex dolls in this category are:
● Katty Silicone Sex Doll – The real pretty pleasure doll
● Emily Sex Doll – The 145cm Silicone Japanese sex doll with a realistic vagina
● Marie Sex Doll- For Men Full Silicone – The latest adult male pleasure dolls with big breasts
● Ludy Full Silicone-Sex-Doll – Has a big mouth for oral and has a metal skeleton
Cheap Sex Dolls
The term 'cheap sex dolls' shouldn't be confused with the quality of this product.
These type of pleasure dolls are made of cheaper materials than the high-end or mid-range sex dolls.
They're designed for those who want to experience sexual pleasure on a tight budget.
If you are not sure of what you want in sex doll, it's a good idea to start your experiment with a less expensive sex doll, and work your way up.
Torso Sex Dolls
Torso sex dolls give you an opportunity to play with them without wasting much of your effort and time dealing with extra features such as limbs.
These sex toys are full sized only that they miss out on specific parts that constitute the body's anatomy.
Apart from that, they have all other important features you will find in other dolls.
Some of the features that are associated with the torso sex dolls include an articulated internal skeleton, bouncy TPE flesh among others.
Just like other dolls, the torso sex doll comes with the blanket, vaginal irrigator, handling gloves, wigs and simple outfits.
Example of sex dolls in this category include Mangasm Life-Sized-Jessica Sanders realistic-vagina
Fetish sex dolls
If you are looking for pleasure dolls to provide you with all manner of eroticism, fetish sex dolls are here for you.
They are made of high-quality silicone or TPE materials and they have great features that will instantly arouse you.
The materials give them that ultra-soft feel with a metallic skeleton to let you adjust them in any position you want.
These dolls come fully equipped with the right sexy outfits to compliment their body structure.
These types of pleasure dolls are mainly used by those who want to experience something different from the usual sex.
They can offer you oral, vaginal and anal sex to satisfy your lust.
Another thing with these fetish dolls is that you can apply makeup of your choice on them to enhance their looks in a way that will appeal to you.
Example of sex doll in this category include Fetish sex doll Brenda-165cm.
How to take care of a sex doll
Your sex toy is an investment and as such, it would not be wise to neglect it after spending a certain amount of money to acquire it.
The following tips will help you to maintain the life and quality of your pleasure doll.
Lubricant
It is recommended that you should always use water-based lubricants when engaging in sex with the doll.
The lubricant can be used in the vaginal, oral and anal canals as a precautionary measure against tearing of the doll's skin. Ne
ver use oil or silicone based lubricants with your sex toy to prevent tearing of the skin.
Skin care
● Never leave your doll's legs and arms up or open longer than a few minutes.
If left for an extended period of time, there is a high chance of subjecting some sort of stress on the doll which might cause it to tear up.
This is common in areas such as the toy's underarms, groin and even at the neck region.
To avoid incurring repair costs, make a habit of returning the doll to its neutral stress-free position where the arms need to be down at the sides and the legs closed when not in use.
● Use Premium Renewal Powder to dust your doll whenever its skin gets tacky when you touch it.
The dusting should be done after cleaning and drying to give the skin its velvety smooth feel to the touch.
● Do not place your sex doll closer to items that contain ink: magazines, newspapers, materials with dark colors or even leather materials with oil-soluble pigments.
This is important to prevent stains on your sex doll.
● Never expose your sex doll to the direct sunlight in order to protect the material from aging faster.
Skeletal care
● Most of the sex dolls have a metal skeleton with fixed and movable joints, that make it flexible when articulating it to various positions.
You need to take great care to prevent those joints from forming ugly marks during the process of changing from one position to the other.
● Always watch out when lifting your sex doll to prevent it from falling and getting damaged.
● During sex, you should support it to keep the joints in place.
Washing your sex doll
● You can wash your sex toy after every 30 days using a mild anti-microbial soap to keep it clean and fresh all through.
● Alternatively, you may shower with your doll or sit it in water but remember to protect its head or neck from submerging in water.
● When it comes to washing the face, you can gently wipe it using a wet cloth and a safe foaming cleanser taking care of the head and the neck against submerging in water.
● Once you are done with washing, use a towel or an absorbent material to gently pat the sex doll while drying it.
● When the doll is dry, use the premium renewal powder to dust it lightly to make the skin soft and supple. But never use the hair dryer to straighten the doll's hair.
Oral, anal and vaginal cleaning
● Make sure you clean the vaginal, oral and anal areas of your doll immediately after use to control the growth of bacteria.
● Start by flushing the canal using mild anti-bacterial soapy water through the vaginal irrigator to make it clean before rinsing with clean water to remove traces of soap.
● Then dry the canal well before dusting it with the premium renewal powder
Taking care of a replaceable vagina
You must put enough powder to both the inner and outer parts of the sex doll's vaginal cavity before inserting it.
For cleaning of the replaceable vagina, you need to follow the instructions above for vaginal, oral and anal canal cleaning.
Clothing
When selecting the type of clothes for your sex doll, keep in mind that they should be color transfer resistant.
This is due to the porous nature of the materials used to make the doll and the tendency of colors to form stubborn stains.
Taking care of the wig
In order to clean the doll's wig effectively, you must first remove it from its head before cleaning with the shampoo and conditioner to keep it looking nice.
Leave the wig to dry naturally and then comb it gently from the bottom towards the upper part.
In general
● Don't share your sex doll with someone else – avoid contracting sexually transmitted diseases.
● Use recommended cleaning agents for your doll and then clean it well to prevent bacterial growth.
● Sometimes you can opt to use a condom for easier cleaning.
● Use water-based lubricant every time you have sex with your sex toy to minimize tearing off.
Sex doll community
Through the sex doll community, you can learn and talk freely about dolls.
Their forums are quite helpful and unique – it offers you a market to sell, buy or trade your dolls and related accessories.
Even though it's not a wise idea to buy used sex dolls, the community gives you a platform to acquire new outfits cheaply.

Conclusion
The use of sex toys has been there since the dawn of our modern history.
As people become more aware of what they want sexually, they are driven with both the urge and curiosity to get intimate with sex dolls.
As the demand increases so is the level of innovation to create high-quality sex toys.
From high end to cheap sex dolls and mid-range to torso pleasure dolls, you are likely to find that brand that suits your needs.
In this case, you have to sample out from the following best dolls based on their category:
● High-end sex dolls:Natalie RealDoll-Skinny and towering beautiful doll
● Mid-range sex dolls:Jasmine Japanese Realistic-Solid Silicone-Lifelike Sex Doll
● Cheap sex dolls-Mini sex doll
● Torso sex dolls:Mangasm Life-Sized-Jessica Sanders realistic-vagina.
● Fetish sex doll:Fetish sex doll Brenda-165cm
Hi! I'm Rick. I've been masturbating for…well…as long as I can remember, and I've had strong opinions about how I do it the whole time. I love sex, but I also love getting value for money. I've been writing product reviews for 12 years now, and I'm here to help you find products that really suit you. In my spare time I love hiking, cooking, and building websites.